As many of you may know already, we have completed the curriculum for the School of Ministry. We're extremely grateful to be used of the Lord in such an endeavor and we pray that this ministry will grow to be very fruitful. The curriculum, The Bible Study Course can be found online at thebiblestudycourse.com in two ways:
First, for personal use. If anyone would like to study the Bible using this curiculum, but without the expense of "school prices", they can purchase The Bible Study Course from the website above. Second, the online School. On the same website above, one could sign up for the online classes. Upon completion of the school, students will receive a Certificate of Complettion.
The only difference between the two versions is the testing. The school version comes with tests as well as teacher interaction as you go through The Bible Study Course. Otherwise, the content is identical.
We've used "A focused approach to studying the Bible" as somewhat of a tagline for The Bible Study Course, as each book of the Bible is broken down into manageable outlines and features over 30 hours of audio commentary that corresponds directly with those outlines. The simple idea is that you read the scriptures according to the outline of the book of the Bible you're studying, listen to the commentary, re-read those scriptures, and journal what the Lord has shown you. Then share some, or all, of what you've learned that day with someone else.
On personal matters, I've upgraded and installed 200amp electrical service for our house; and we're waiting for the power company to come and install the meter. LET THERE BE LIGHT!!! We've done everything we can do towards the house without having electricity. Once the power is on, we'll be able to cut out a cast iron sewer line that's rotted out and begin running our new plumbing.
Our annual Youth Summer Event is approaching very quickly. This year our theme will be centered on Faith. 1. Faith in the Word, 2. Faith in Creation, 3. Sharing our Faith, and 4. The Holy Spirit, who empowers that Faith.
We're still waiting on the Lord for exactly the right community projects to work on. We have a running list of various things that need to be addressed and hope to hear from the Lord soon on which one(s) to pursue.
As always, we covet your prayers for what God is doing here in Wilsey.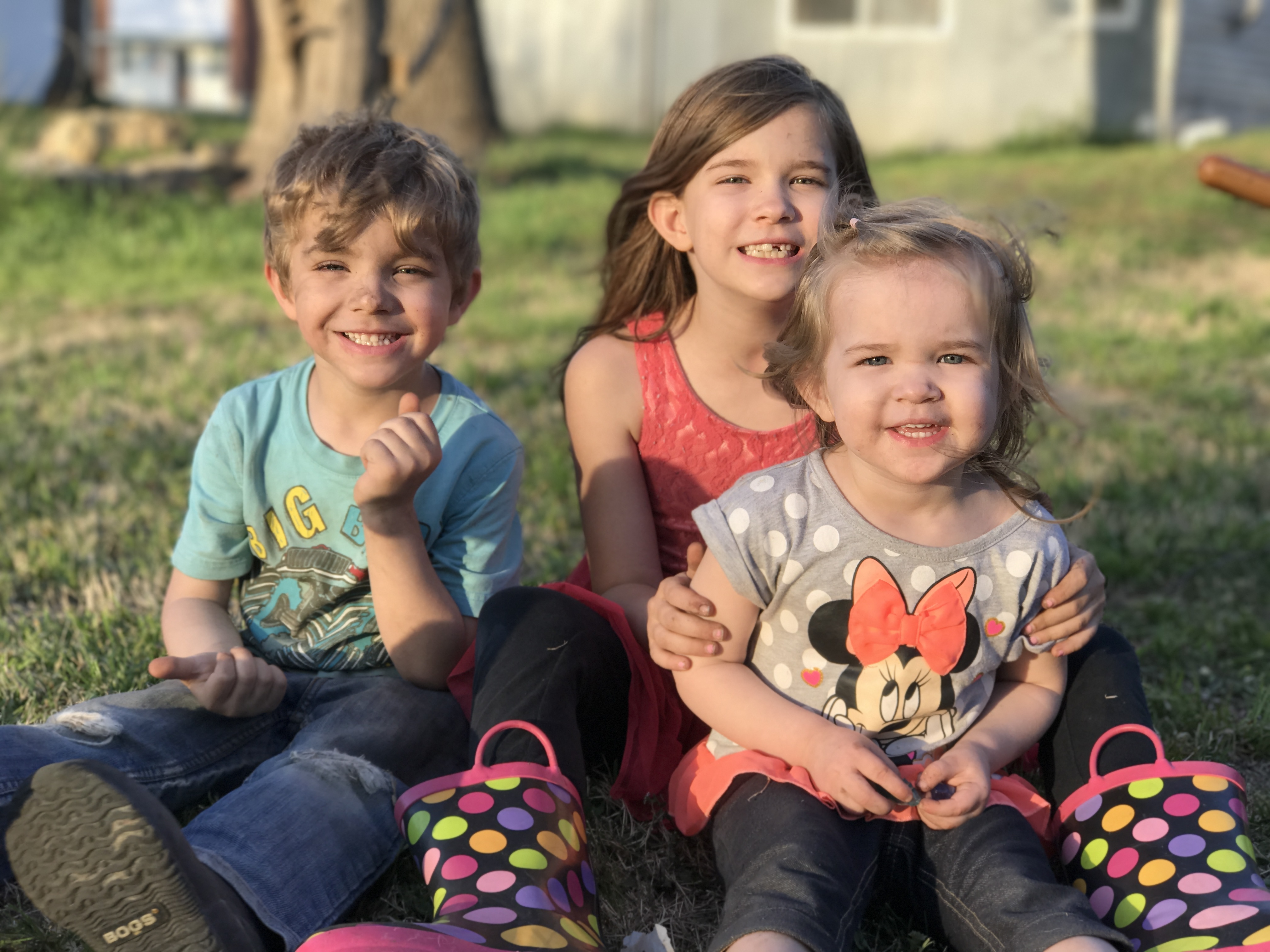 Benjamin, Megan, Evelynn, Ezekiel, and Lucy